Rob Furber is editor of leading TV betting analysis website EntertainmentOdds.com. In the article below he spells out how you can play the odds—and win big—when betting on Eurovision. 

As someone who trades TV betting markets for a living, the Eurovision Song Contest combines two great passions in life: a love of music and a knowledge of odds. First and foremost, by applying a methodology forever being tweaked and amended, this wonderful pan-European music festival offers a lucrative investment opportunity.
To assess Eurovision songs chances of success or failure, and thus figure out whether the betting odds represent value or not, you need to get a handle on five key variables.
1. Song quality
2. A nation's voting strength
3. The song's position in the running order
4. The live vocal
5. The staging
And this is only a very crude starting point. There are other variables at play such as how a song compares to other songs from the same ESC region, e.g. the Balkans/the Baltics/Scandinavia/the former-Soviet bloc. And how the song compares to similar songs in its chosen genre, e.g. solo female ballad/ethno pop/dance/rock.
The quality of a song is a highly subjective business but by studying jury scores in previous contests, it is possible to see certain trends regarding the sort of songs likely to do well with this constituency, and those likely to do less well. Well sung quality ballads, for instance, are invariably well supported by juries.
Juries appreciate impressive vocal prowess and tend to reward originality, contemporariness and, what might loosely be described as, authenticity. Being sung in the country's native language often helps boost the authenticity ticket as does an exhibition of musical craftsmanship on stage. You only need look at the top 6 on the jury vote in 2012's final to see this borne out – Sweden, Serbia, Albania, Italy, Spain, Estonia.
The jury performance is a pivotal moment for serious ESC punters. Singing for the UK in 2011, Blue struggled in front of the juries scuppering any chance they had of winning that year. It was a similar story with Engelbert Humperdinck in Baku last year after it became clear from the first rehearsal that he was struggling.
This was sad to witness as a partisan Brit, but as a cold-blooded ESC trader Humpy's inability to deliver the song well enough live in front of the juries on the Friday night, coupled with the UK's poor draw in 1, was the proverbial licence to print money. It made the UK a great value bet to finish 21st-26th at 6-1, and worth opposing in every single head-to-head market it was quoted.
In terms of the televote, as a general rule it is an advantage for a song to be distinctive and have a certain USP (unique selling point). There are 26 songs in the final, televoters' attention spans are short, and a song needs to stand out. A novelty tune like Russia 2012 was guaranteed catnip for televoters.
Songs can stand out more, and be improved out of all recognition, courtesy of clever staging. Ukraine's sand artist in 2011 was a masterstroke, helping to boost its televote that year and lift Ukraine to 4th place. Equally, poor staging can damage a song's chance. Bulgaria's Sofi Marinova might well have found herself in the final last year if 'Love Unlimited' had been brought to life much more on stage and she had she not struck such a lonely figure.
In connection with staging it is important to assess how telegenic the artist or band are. This can have a big impact on the televote. Eric Saade's cute, boy-next-door good looks, slick dance moves and glass-breaking machismo undoubtedly helped boost Sweden's televote in 2011 as predominantly young female schlager fans were roused to multi-vote for 'Popular' in their droves.
Keep an eye out for unexpected vote-influencing elements too. A classic example of this was the back story of Iceland's 2011 entry, 'Coming Home'. After viewers learned the song was being sung by Sjonni's Friends as a tribute to the original singer, and composer, a degree of sympathy kicked in boosting Iceland's televote – possibly its jury score too, as jurors can be just as culpable of letting their heart rule their head – enabling it to qualify in 4th place in its semi.
SVT is endeavouring to allow every song to shine this year with its chosen running order, but the fact remains a position at, say, 22 in the final, is advantageous from a televote perspective compared to being drawn in 2. It is inevitable that songs with an early position in the running order are more likely to be forgotten by people watching at home.
A late draw can be even more beneficial in the semi-finals. Since the 2 semi-final format was introduced in 2008, 7 of the 10 songs to perform last have finished in the top 3, 5 of the 10 songs to perform in the penultimate slot have finished in the top 3, and only 2 out of 20 have failed to qualify for the final among all the songs performed in the last 2 positions.
If you investigate historical voting data, this gives you an indication of each nation's voting strength. This voting power changes in accordance with the unique composition of the semi-finals each year (and who is voting among the 6 automatic finalists), and again when all competing nations have the chance to vote in the final.
This is essentially a head start for the voting heavyweights as they are guaranteed points from their loyalist allies and diaspora nations. Countries this year with the biggest voting power in the final, based on historical voting data and assuming they qualify, are Armenia, Greece, Russia, Serbia and Georgia.
It also pays to go against the betting market sometimes. If you can find compelling reasons why a song will not do as well as the betting odds indicate, or will do much better than the betting odds indicate then this, in theory, gives you a betting edge. The beauty of Betfair is that you can act as both a backer, and a layer. In other words, as a layer you are the bookmaker in the transaction accepting the bets of other Betfair customers.
Virtually every year the UK entry is over-backed on Betfair due to Betfair being a UK-centric betting exchange and patriotic money forcing the UK price down. This, in itself, provides a great opportunity for serious ESC traders to lay the UK at an artificially low price if, like in 2012, the entry clearly isn't strong enough to win.
The betting market does not always know best. France (Amaury Vassili, 'Sognu') was a strong favourite in 2011 but bombed out in 15th. Norway (Stella Mwangi, 'Haba Haba') was also one of the market leaders that year, only to fail to qualify from its semi-final. The fact Denmark is a warm favourite to win this year according to the bookmakers does not mean it is guaranteed to win or even place highly.
This year a new scoring system is being introduced which will see all songs ranked both on the televote and the jury scoring, unlike previous years when it was only the top 10. The ESC betting community has been abuzz trying to figure out the implications of this scoring change. The jury is still out, no pun intended, on precisely the impact this will have but if anything it encourages greater betting caution this year.
You do not need to predict the winner of Eurovision to make a profit. There are a plethora of ESC markets available on Betfair and at the high street bookmakers, available to bet with online. Have a look at www.oddschecker.com where you can compare prices across all the different ESC markets.
To finish in the Top 10, to finish Top 5, to win the semi-final, to place in the Top 3 in the semi-final, to qualify or not to qualify from the semi-final, country head-to-heads… the ESC markets are incredibly varied and stretch far and wide. You need to be selective in pinpointing where the value wagers lie.
You are always refining your skills as a trader of ESC markets and seeking to improve your knowledge as the competition never stands still and is constantly evolving. Each year, my aim is to achieve a return on investment in the range of 25-40%. In a good year this can rise even higher.
Who will win ESC 2013? It is far too early to say. We need to see how the songs are shaping up during the rehearsal period, see the staging, listen to the live vocal, and then figure out the impact of the SVT-chosen running order come the final. The fact remains a draw in the first dozen or so in the final is likely to be a disadvantage. No nation drawn lower than 17 has won Eurovision in the last 8 years.
In unremarkable years, when there is no stand out song, it often pays to invest in a country with powerful voting strength offering an all-round highly competent entry – think Azerbaijan 2011. Pushed by wiwibloggs to provide a value selection for its readers this year, it would be a bet on Georgia each-way to finish in the first 4 – a best price of 22-1 with William Hill.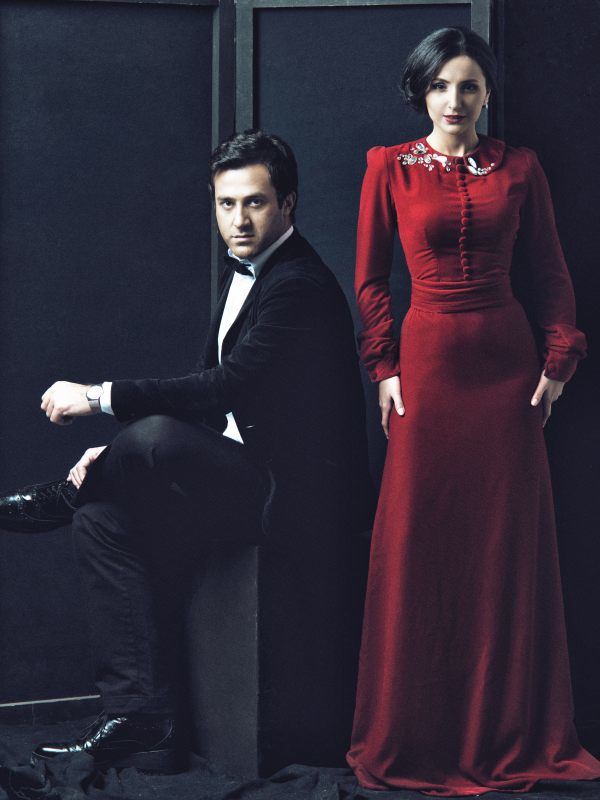 Georgia has plenty of voting strength this year and 'Waterfall' is a strong power ballad with a resonant key change in the last minute. It is distinctive as a male/female duet – which have a history of doing well at the ESC – is likely to be well sung by Nodi and Sophie, and is expected to be impressively staged, based on a clip that appeared on YouTube a couple of weeks back, since taken down.
Georgia's current price certainly represents value. In other words, after assessing all known variables at this early stage Georgia has enough in its favour to suggest the price should be shorter. The final piece in the jigsaw would be a late draw in the final. Sadly, that remains the great unknown as of now as we do not have a crystal ball.
Get involved in the Eurovision betting markets because first and foremost, betting should be fun, and as Fast Eddie Felson saliently remarks in 'The Color Of Money', "Money won is twice as sweet as money earned".
Embrace the challenge, do your homework, never bet more than you can afford to lose, and always remember: there's gold in them there Eurovision hills.
Rob Furber is editor of leading TV betting analysis website EntertainmentOdds.com