Tomorrow, 12 acts will compete in Selectia Nationala 2015 to fight for the right to fly the Romanian flag in Vienna. One of the heavily favored acts for the win, Voltaj, has taken the time to speak with our New York correspondent Sopon. What are their thoughts on the selection and about their chances to win? Read on to find out!
Hello, Voltaj! Thank you very much for joining us. Firstly, we know you are one of the "big names" in Selectia Nationala this year, so can you tell us about the band's history?
We are one of the few pop-rock bands in Romania and for 17 years we have been on top both in the charts and in public preferences. Over the years, we have gained many awards such as Best Group, Best Live, Best Song, and Best Album at the Romanian Music Awards and the Media Music Awards. In addition, we won the award for "Best Romanian Act" at MTV Europe Music Awards in 2005.
As an established act in the Romanian music scene, you have a large following. Will this help you in Selectia Nationala?
We are glad to see that people really like the song and support our campaign. That does not mean we are the winners. We must convince both the audience and the jury that we deserve to represent Romania for the 60th edition of Eurovision.
You competed once before, in 2003. Why do you want to compete in Selectia Nationala again?
We want to compete not only for us, as a band, but also for the campaign we are a part of and for its message. Due to the very good publicity and the interest this contest enjoys, we believe it is a unique opportunity for us, Romanians, to point out on the situation of children experiencing strong emotional trauma as their parents temporarily left the country for better jobs and opportunities.
Was "De la capat" written with Eurovision in mind?
When we wrote and released the song with the campaign "All Over Again", we have never thought to participate in Eurovision Song Contest. However, we realized that this contest could help us make internationally known the fact that so many children are left home alone, while their parents are working abroad to give them the chance to a decent life.
What is "De la capat" about?
"De la capat" is more than a song, it's a manifest. We believe that if we win the contest in Romania, we'll make all Europe aware about it. There are many dramatic cases in which Romanian children are involved. They live a trauma as they are deprived of their parents' affection, although they receive gifts from their parents who work abroad. Our message for the Europeans is to see Romanians not as lazy people, but as hard-working and honest, making enormous sacrifices (and I speak about the majority of them here). Therefore, Romanians must be respected, appreciated and not discriminated because of their efforts and search for a better life.
You released an English version of the song. For what purpose was this?
We released an English version of the song because we want the message of our campaign to be easily understood by everyone.
What assets set you apart from your competition in SN?
We believe that the 1,500 concerts that we have had on different stages by now and the fact that "De la capat" is more than a song, but also a manifest with a strong social message, are assets that set us apart from our competitors. We have a good song, a message and a lot of experience… so we are ready!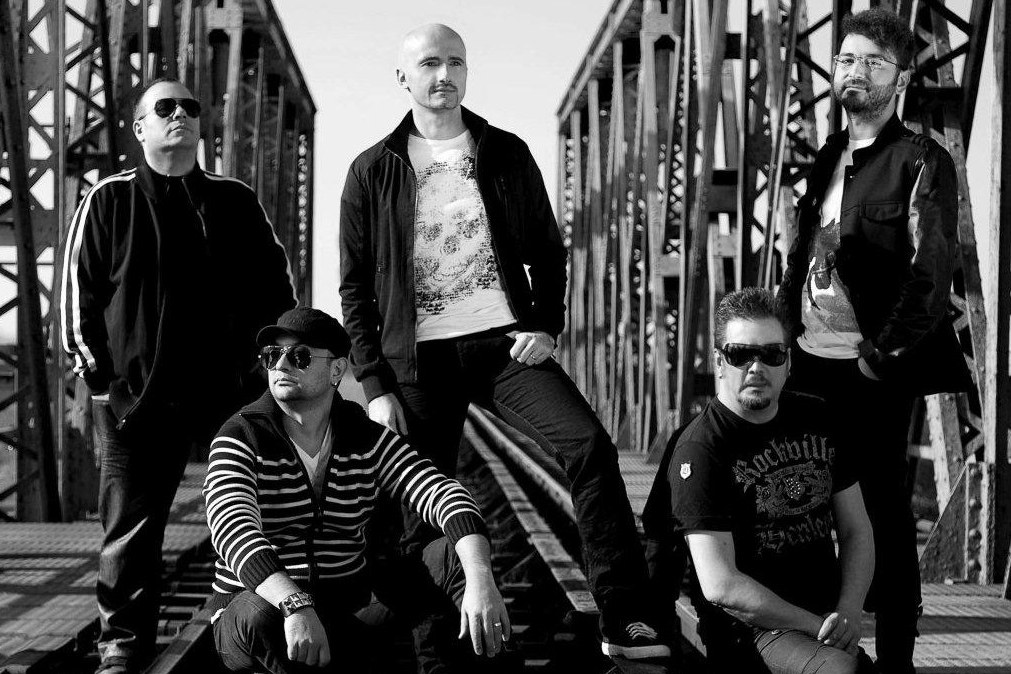 Why should Romania vote for you?
Because our song is the only one from this competition that has a message, with a strong social impact and a campaign behind it.
There are a few bands in ESC 2015 already, such as from Denmark and Finland, and it is likely a few more will join the mix. Voltaj has been around for several decades. Do you think your experience will help in Vienna if you win?
Those 17 years of concerts and lots of national and international awards will certainly contribute to the performance that we will prepare for Vienna, of course, in case we are the winners of Selectia Nationala.
Do you follow Eurovision? Do you have a favorite Romanian song, or a favorite from last year?
We like this contest and we have been following the final every year. Each of us has his own favourite, but this will be kept between us.
Thank you very much for your time. Sadly, we have come to the end of our interview. Before we go, do you have a message for the readers of wiwibloggs?
Our traditional message is: Live your life as you're 20! But we have something else to say: Don't ever be afraid to start ALL OVER AGAIN!
Follow all of our Romanian Eurovision news here.
Follow Voltaj on Facebook here.