Let's take a trip back in time. It's 1980. Eurovision is 24 years old and has already born witness to 22 participating nations. Little did anyone think that Morocco, an Arabic-speaking, Muslim country in northwest Africa, would become number 23. However, the contest had actually been broadcast there for many years and was pretty popular amongst the general population.
https://youtu.be/cRSyYCKO1GE
They sent the young and very talented Samira Said with "Bitaqat Hub (Love Letter)", a song written by one of the country's biggest composers – Abd Al-'Ati Amyna. Hopes were high as Samira delivered a stunning performance with flawless vocals. She also brought a wonderful message of peace and love — and wore an amazing Moroccan Takchita (a traditional garment worn for celebrations).
Despite the hype, Morocco finished second-to-last, saved only by 7 points from Italy. Meanwhile, the King of Eurovision, Johnny Logan, earned his first victory for Ireland.
Disappointed by the perceived injustice, Morocco never returned to the contest. But is the 1980 result, coupled with some wounded pride, the only barrier to a Moroccan comeback? Of coure not! Let's have a look at some reasons why we shouldn't expect to see the African kingdom at Eurovision anytime soon.
1. Israel
The most obvious reason is the presence of Israel. Morocco has never recognized its existence, and is a fervent supporter of Palestine in the ongoing conflict. As long as Israel takes part in the contest, the chances of seeing a Moroccan act on stage are practically null. In fact, Israel were absent when Morocco last participated. Once they announced their intention to return, Morocco withdrew. For the same reason, other Arab states such as Tunisia and the Lebanon are unlikely to appear either.
2. Budget
Considering many of Europe's more affluent broadcasters complain about the contest's high participation fee, with some even withdrawing as a result, Morocco will undoubtedly struggle to come up with the necessary cash. The country has three major channels, only one of which has full EBU membership – the state owned SNRT (Société Nationale de Radiodiffusion et de Télévision). SNRT's main station is Al Aoula (The First in Arabic). It was Morocco's first ever channel, but sadly times are tough. Viewing figures are low, and there's no variety in a programme schedule comprising mostly of dated shows (sometimes cheap Moroccan sitcoms from the 80s and 90s), with the focus more on current affairs and sport.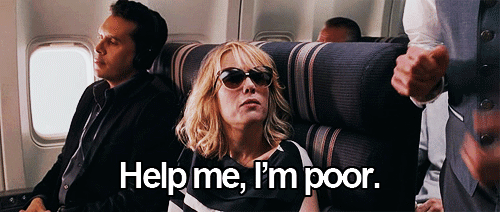 The second broadcaster, 2MTV, was founded in 1989 and revolutionised Moroccan television, breaking taboos and offering a diverse range of programming. It is currently the most-watched station in the country. After struggling financially for many years, things seem to be slowly getting better for the broadcaster which recently aired local adaptations of international hits such as MasterChef and The Amazing Race. Initially private, the government now holds almost 70% of its share capital. 2MTV submitted an application to join the EBU in 2011, and still awaits approval. Between entry fees and funding for promotion, travel, etc, Moroccan participation in the contest seems impossible until the financial situation improves.
3. Public opinion
If a miracle happens and Morocco confirms Eurovision participation, what would the overall reaction be amongst the public? Mixed to negative is the answer. Most Moroccans know little to nothing about the contest. Since nearly everyone speaks French, they tend to watch a lot of French TV. So the few that are aware of the contest are heavily influenced by the French media… and we all know what the French think of Eurovision, right?
Others would argue that the contest is incompatible with Moroccan values and culture. A very small minority would actually be pleased. Efforts are ongoing to get closer to the European Union, and an appearance at Eurovision would be seen as a step towards Europe.
4. Suitable act/song
Moroccan artists are talented. There's no doubt about that! They storm practically every talent show they enter… especially in the Arab world and France. Morocco possesses a lot of young performers, with big voices, good looks and great personalities – everything you need for Eurovision. What they lack is a suitable song. The country's music industry is extremely underdeveloped — that's why Moroccan artists often choose to settle abroad – Egypt, Lebanon or Europe — and start their careers there. That's the main problem: there are no opportunities in Morocco! Actually the only successful genre of music (besides traditional music) in the country is rap and hip-hop music, which NEVER does well in the contest. Moroccan artists who have succeeded abroad include RedOne (producer), French Montana, Sofia Essaidi, Malika Ayane (SanRemo 2015), Tal, and of course, Samira Said.
5. Could they host?
Again, if a miracle happens and Morocco participates AND wins the contest, what would happen? Would Morocco host the contest… or the right question should be: could Morocco host the contest? The answer is complicated. The country loves hosting international events, mainly to showcase what it has to offer, and boost tourism (hey Azerbaijan!). Morocco recently hosted the FIFA Club World Cup 2013 and 2014, and they were generally recognised as doing a good job. It also hosts the annual Festival International du Film de Marrakech and Festival Mawazine in Rabat. Both attract international stars and media.
Two main obstacles remain  – budget and location. The monetary issues faced by the broadcasters reflects the overall situation in the country. Hosting the contest would be just too much. Existing infrastructure would need to be either upgraded or created from scratch. As for location, there are simply no stadiums that match Eurovision standards. Of course, as a football-loving nation, Morocco possesses a lot of HUGE football stadiums, some of them can even hold 100,000 people (ask Rihanna). But the big problem is that none of them have roofs…
Despite all the above, there is still hope that one day THE miracle happens and we get to see a Moroccan act proudly representing the country. Actually, despite being largely disinterested in the contest, there was a moment when Moroccans did care. Can you guess? It was, of course, when Loreen won! She was all over the newspapers, the radio and even the TV. Presented as the Moroccan-Swede, or sometimes simply as the Moroccan Loreen Talhaoui. She even got invited to perform as the opening act for Enrique Iglesias at the international Mawazine Festival. The locals embraced her with open arms. There is hope!
So, do you think Morocco should come back to the contest? Let us know in the comments below.
Click here for more Eurovision lists