A new year means a new me, a new you, and new batch of Eurovision favourites.
But it also means we're all one year older.
Sure you may be feeling full of youthful vigour right now, but wait until you've gone through our list below.
Y'all will be signing up for your pensions in no time, or at least checking if the Buranovskiye Babushki want new members.
1. Babies born in 2002 can compete in Eurovision 2018.
Performers must be 16 or older on the day of the final.
2. It's five years since Emmelie de Forest won Eurovision, ten since Dima Bilan and 20 since Dana International.
3. It's 30 years since Céline Dion won the 33rd Eurovision Song Contest in 1988.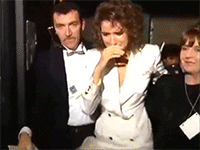 The Canadian superstar represented Switzerland.
4. If Lisbon were to recreate Baku's semi-final medley with the last five winners, Emmelie de Forest would be in the Marija Serifovic role.
The 2017 line-up would be Emmelie, Conchita Wurst, Måns Zelmerlöw, Jamala and Salvador Sobral. In 2012 it was Marija, Dima Bilan, Alexander Rybak, Lena and Ell & Nikki.
5. The Eurovision semi-final system has been in place in some shape or form for 14 years.
The first semi-final was in 2004. Countless shock non-qualifications have ensued.
6. Come May, the Big 5 will have skipped more semi-finals than the Big 4.
The Big 4 — Germany, Spain, France and the United Kingdom — first bypassed the semis in 2004. After seven contests, it became the Big 5 when Italy returned to the contest in 2011. Lisbon 2018 will be the eight edition to feature the Big 5.
7. It's ten years since both Azerbaijan and San Marino made their Eurovision debuts.
They were represented by Elnur & Samir with "Day After Day" and Miodio with "Complice" respectively.
8. Anyone below the age of 30 is unlikely to remember Luxembourg's final participation in 1993.
9. Most 18 year olds probably don't remember Monaco's last appearance in 2006.

10. And the chances of any 15 year olds recalling Andorra's last hurrah in 2009 are slim.
11. Eurovision's 70th anniversary celebrations are considerably closer than its 50th.
The contest marked its 50th birthday in 2005, 13 years ago. The 70th contest will take place in 2025, in seven years' time.
12. It's eleven years since the infamous 2007 semi-final of death where 28 countries competed for just ten spots in the final.
The grand final only had 24 countries.
13. As a result, the idea of having two semi-finals was introduced in 2008, one decade ago.
14. The 100% televoting era came to an end ten years ago when the juries rescued Sweden's Charlotte Perrelli.
Were it completely up to televoters, she wouldn't have qualified for the final.
15. And the 50/50 jury/televote system was first rolled out during the 2009 grand final, nine years ago.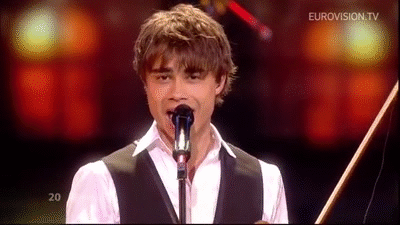 16. This will be the sixth contest where the running order is determined by producers.
Before 2013, the running order was based on a random draw.
17. Ireland enjoyed the last of its seven victories in 1996, 22 years ago. Neither Molly Sterling (2015) or Brendan Murray (2017) were born.
In the ten years between 1987 and 1996, the country won five times.
18. It's two decades since the UK's impressive 11 year streak of top ten finishes came to an end with Imaani's second place in 1998.
In the 20 years since, the Brits have only reached the top ten twice.