We have a date! Spain's long-awaited new season of the reality/talent show Operación Triunfo finally has a date. The series — which may also be used as Spain's Eurovision selection for 2019 — will begin next Wednesday, September 19.
Operación Triunfo is the original version of the Star Academy franchise. The show combines weekly elimination performance galas with 24/7 reality footage from within the OT Academy, where the 16 contestants rehearse, learn, eat, sleep — and maybe even fall in love.
The show revolutionised a nation after its return last year following a six-year absence. Since the first series in 2002, OT has given us many familiar Eurovision faces over the years, such as Rosa, Beth, Ramón, Soraya Arnelas and Edurne.
The new series promises to be just as explosive. The already oh-so-famous galas and its glam and glitter style are ready to hit us soon. Stay tuned! The Academy doors are about to open!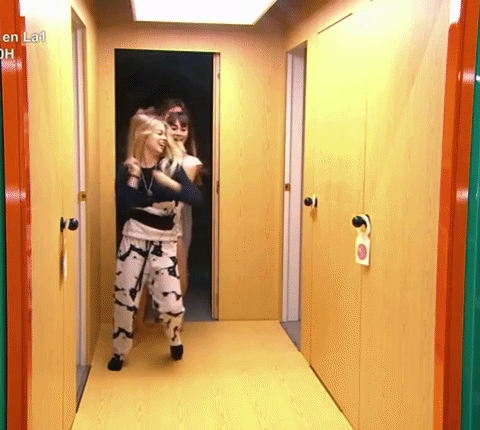 A big premiere
Big shows need big openings. And RTVE seems to be planning a premiere that every Spanish fan should mark in their calendars.
As Formula TV reports, for the upcoming Gala 0, all 16 of last year's contestants will join the 18 new talents in what will become a major OT family celebration.
But that's not all. OT 2018 might start in a couple of weeks but the Spanish broadcaster has already served Operación Triunfo realness this past Monday. TVE streamed footage of a June charity concert featuring the OT 2017 contestants as well as special appearances from Raphael, Luis Fonsi, Bustamante, Pastora Soler and Zahara. And of course, Amaia and Alfred performed their Eurovision duet "Tu canción".
Things change
Wednesdays are the new Mondays. OT 2018 galas will no longer take place on a Monday night, but a Wednesday one instead, moving to a day when more viewers will be watching.
And the changes don't end here! The iconic shade-serving diva Monica Naranjo will no longer continue on the show as part of the jury. In her place, TVE has cast Spain's beloved singer Ana Torroja, the lead vocalist of Mecano.
The well-liked interpretation teachers Los Javis — Javier Calvo and Javier Ambrossi — will also not be returning in their previous role, but will likely still play a part in the series. Taking their role in helping the contestants reach the emotional depths of their performances will be actress Itziar Castro. Itziar is an award-winning performer and is well-known for her role on the Spanish prison drama Vis-a-Vis (Locked Up).
Spain and Eurovision 2019
Along with other countries, Spain's participation for next year's Eurovision still is pending confirmation.
But it's looking very likely. There is a clause in the OT 2018 contestants' contract that explains the possibility they may be picked to represent Spain at Eurovision. While this is a good sign, TVE still hasn't made an official statement yet regarding OT 2018 being used as the selection process for Eurovision 2019.
What do you think about OT 2018? Do you think RTVE will pick its representative via the talent show again? And how ready are you for OT 2018's arrival? Let us know in the comment section below!