Foreign songwriters – that is, composers or producers creating entries for countries other than their own – have an increasingly important presence at the Eurovision Song Contest.
At the 2001 contest, not one single entry was written with the involvement of foreign songwriters. This year, however, twenty-two songs were written with help from abroad, depleting the figure of 100% home-grown entries to just 46%. This is a 10% decrease from 2019, when 56% of entries (twenty-four songs) were produced exclusively on home soil.
This is a growing trend because broadcasters are more frequently resorting to established international songwriters to produce their entries, and many countries are promoting songwriting camps, where creatives from Europe and beyond come together to conjure up potential Eurovision entries. This year we saw songwriting camps held in countries such as the UK, Netherlands and Bulgaria.
The topic has become even more relevant following the recent Eurodrama. The widely-respected songwriter, Borislav Milanov, who has written several top-placing, fan favourite songs, expressed his disappointment with the EBU's decision not to allow Eurovision 2020 songs to compete at Eurovision 2021. This triggered former Czech Republic Head of Delegation Jan Bors to share his dismay at songwriters representing multiple countries and producing "just-for-Eurovision" songs.
We will discuss his statement later, but first, we're going to take a look at which countries have opted for a non-native composition at Eurovision 2020 and, after discussing the pros and cons around the topic of foreign songwriters, we'll ask you to tell us whether you think "That's How You Write A Song" or if that's "When the Music Dies".
The statistics
Locally composed
For the first time ever in Eurovision history, locally produced songs do not represent the majority of entries at Eurovision, with 19 entries (46%) being written and produced exclusively on home soil. The countries that kept it local are: Australia, Austria, Belarus, Croatia, Georgia, Iceland, Israel, Latvia, Lithuania, Netherlands, Norway, Portugal, Italy, Russia, Serbia, Slovenia, Sweden, Ukraine and United Kingdom.
Although most of these countries are consistent in giving us locally produced entries, Lithuania and the Netherlands both reverted to national productions after international collabs in 2019. The biggest revelations, however, come from the United Kingdom and Russia.
From 2009 to 2019, the UK only sent an entry made exclusively by Brits on three occasions. Russia, on the other hand, had not sent a song without foreign songwriters since 2012. For Russia, especially, this new approach proved highly successful, with Little Big's "Uno" achieving the most YouTube views of any 2021 entry.
Local and foreign cooperation
The second most popular category was a partnership between local and foreign songwriters, representing 14 entries (34%). Countries that opted for this were: Belgium, Bulgaria, Cyprus, Czech Republic, Denmark, Estonia, Finland, Greece, Ireland, Romania, North Macedonia, Poland, Spain and Switzerland.
Here we find usual international co-operators Bulgaria, Denmark, Ireland, Poland, Spain and Switzerland. This is also the second consecutive year that Estonia and Greece — who were previously committed to domestically-written entries — have opted for overseas assistance. Additionally, 2020 marks the third consecutive year that the Danish entry has been at least partially produced with Swedish involvement.
Foreign composed
And finally, 8 entries (15%) were created entirely outside of their borders. These countries are Albania, Armenia, Azerbaijan, France, Germany, Malta, Moldova and San Marino.
Some of these countries have been known, at least in recent years, to opt for an external production. However, for countries such as Albania, Armenia and France, outsourcing their entries was a new tactic for 2020.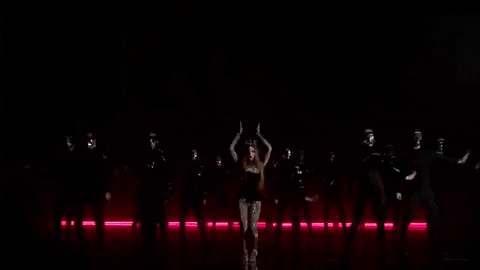 Foreign artists
In addition, six countries are being represented by artists that, in fact, hail from other nations.
With no prior connection to their respective countries are San Marino's Italian-Eritrean disco diva Senhit, and Cyprus' Greek-American powerhouse Sandro. For both countries this is their third year in a row being represented by an artist from outside their borders. Additionally, Germany's Benjamin Dolić is a born and bred Slovenian, although he achieved recognition in Germany recognition after competing in their edition of The Voice in 2018.
Meanwhile, Armenia's Athena Manoukian is Greek (of Armenian descent), Greece's Stefania is Dutch (of Greek descent), and Netherlands' Jeangu Macrooy is from Suriname (but moved to the Netherlands in 2014). Anyone else feel in need of an extra strong long island ice tea?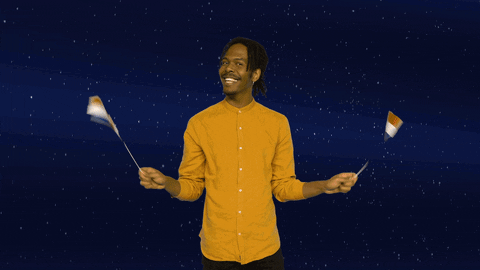 Returning songwriters
This year's songwriter line-up features countless veterans. Both Bulgarian-Austrian Borislav Milanov (Bulgaria, Malta, Germany 2020) and Greek Dimitris Kontopoulos with his Stockholm-based creative partner Sharon Vaughn (Greece, Moldova, Estonia 2020) top the contribution chart, penning three Eurovision 2020 songs each. This takes Milanov's total up to 10 Eurovision entries in just four years, whilst Kontopoulos has now penned a no less than 13.
We also see four different entries penned by Eurovision-winning songwriters. After victory just two years prior with "Toy", Israel's Doron Medalie returns for his fourth Israeli Eurovision entry in six years. Previously crowned "Heroes" in 2015, Swedish songstress Linnea Deb (Denmark 2020) competes at Eurovision also for the fourth time. Fellow Swede and songwriter of his nation's 2012 "Euphoria", Thomas G:son (France 2020), also makes a comeback this year, marking his thirteenth Eurovision entry. British Iain James also co-writes the UK's Eurovision 2020 entry, after contributing to Azerbaijan's 2011 win with "Running Scared".
North Macedonia's Darko Dimitrov and Lazar Cvetkovski (North Macedonia, Albania 2020) have now penned 8 and 5 Eurovision entries, respectively. Australian Anthony Egizii & David Musumeci – better known as DNA songs –once again compose Australia's 2020 entry, as they did in 2016, 2017 and 2018. After writing three songs in the 2019 contest, British-Canadian Laurell Barker has contributed just to Poland's entry in 2020. The Russian-Bulgarian king of pop Philipp Kirkorov also co-writes Moldova's 2020 entry, his eighth composition at the contest.
But how does all this relate to the recent eurodrama between the former Czech Head of delegation and Eurovision songwriter Boris Milanov?
Eurodrama
Jan Bors' Statement
Obviously, discovering that your song will no longer be performed at Eurovision is devastating. In the eyes of former Czech Head of Delegation, Jan Bors, the decision to disallow Eurovision 2020 songs to compete at Eurovision 2021 is, however, regrettably the right one. He explains that it should not be seen as such a loss, arguing that if a song "is already alive and if it's great, it will work even without Eurovision". This contest-centric attitude from songwriters, he argues, has led to a "lack of originality, generic music and just-for-Eurovision made songs".
He therefore recommends a more organic way of conjuring up Eurovision entries, urging broadcasters to "motivate musicians to compose, to be authentic to produce something which will go into the Eurovision as well as anywhere else and represent the countries music industries each year". He cites the big problem being that "most of broadcasters don't invest time into their own markets". The big question is, why are countries choosing international compositions over representing their own music industries at Eurovision? Does Spain worry that juries would vote down a Latin bop? Does Bulgaria worry that a chalga number wouldn't connect with western audiences?
Given Bors' previous views, it comes as no surprise that he is also against songwriters representing multiple countries at the contest. He claims that some "write universal songs literally for everyone," asking "is it good for the contest? Is it necessary for the contest?"
Sensible claims?
Well, ironically, four of the past five Czech Eurovision entries have used the involvement of foreign songwriters. However, it is true that the artists feeling least disappointed at the banning of Eurovision 2020 entries at Eurovision 2021, are likely to be those who have already scored the biggest commercial successes in their respective countries. Arguably topping this list are the entries of Russia, Italy, Serbia, Sweden, Lithuania and Iceland.
All of these songs are written without the help of foreign songwriters. Moreover, all of these songs, bar Sweden's, are written with input by the artists themselves. Therefore, it would seem that a more organic approach to Eurovision songwriting correlates with cherished songs and domestic success. But does it correlate with success at Eurovision?
At the point that Eurovision was cancelled, six of the top ten favourites to win the contest were written with foreign involvement – and given 54% of entries were written with foreign involvement, this statistic is of little relevance. In terms of songwriters representing multiple countries, Milanov finds all of his three penned entries within the top ten. Kostopoulos, on the other hand, finds his entries lingering at #18, #32 and #38.
Responses
Some argue that countries cooperating with one another is the spirit of Eurovision, and that the broadcasters may have to look overseas if their domestic songwriting talent isn't up to scratch. On the other hand, some regard musical outsourcing as inauthentic, as well as accusing renowned international songwriters of using their high budgets to hijack national national selections in the form of jury bribery and televote buying. This year, the Estonian and Moldovan selections had no shortage of such allegations. As is often the case, there was no hard evidence to support these claims.
The debate on foreign songwriters' ever-growing presence at Eurovision is divisive and never-ending. In our article on foreign composers at the 2019 contest, we discussed their presence in relation to musical diversity, song quality and genericness. In our poll, 51% of readers stated that they believed there are too many foreign-composed songs at Eurovision. Meanwhile, 37% thought it to be irrelevant, and 12% considered them beneficial.
One year later, we want to know whether your opinion has changed on the matter in the poll below.
Poll: Are there too many foreign composed songs at Eurovision?
[crowdsignal poll=10527442]

What do you think? Are you #TeamMilanov or #TeamBors? Are you grateful for experienced songwriters at Eurovision? Would you like to see countries better represent their domestic music scenes? Let us know in the comments below!