Eurovision meets Drag Race. It's a concept that many have been dreaming of, and finally one that has now become a reality. On Thursday, the latest episode of RuPaul's Drag Race UK premiered, and the theme of this week's challenge centred around an homage to the Eurovision Song Contest.
A spin-off of the Emmy award-winning American programme, RuPaul's Drag Race UK screens on BBC Three and sees a number of drag queens competing to be crowned as the United Kingdom's next drag superstar. The second season of the show began airing in January.
No Eurovision 2021 announcement
Many fans had wondered whether the BBC would make an announcement about their plans for Eurovision 2021 to tie in with this week's episode. The BBC Eurovision Twitter account promoted the Eurovision-themed episode of RuPaul's Drag Race UK earlier on in the day and stated they would have "2021 artist and song news soon".
In the end they did not, and the broadcaster remains tight lipped over their plans for this year's contest.
?? To mark #100DaysToEurovision, @bbceurovision has promised that info about its #ESC2021 act and song will be dropping soon. https://t.co/40zfkiQUdI pic.twitter.com/4rbw0HVWiJ

— wiwibloggs (@wiwibloggs) February 11, 2021
In lieu of any news from the UK's broadcaster, Eurovision fans continue to speculate about who might be representing them this year.
At the top of a lot of fans' lists is James Newman. He was originally internally selected to represent the UK at Eurovision 2020 with his song "My Last Breath".
Another fan favourite is X Factor star Fleur East. Fans spotted a recent song registration for a track with writing credits for both her and James Newman. However, later during an Instagram live, Fleur said she'd never been asked to do Eurovision.
Further investigation from fans has identified another new song written by James Newman that has recently been listed in the repository of ASCAP (American Society of Composers, Authors and Publishers). James' Eurovision 2020 entry "My Last Breath" was found in a similar fashion by fans before the official release last year.
This track is called "Afraid Of Nothing" and is again published by BMG, the music company that partnered with the BBC for Eurovision 2020. Along with James, the song is co-written by Martin Brammer and Jordan Riley.
GUYS, JAMES NEWMAN SONG FOUND pic.twitter.com/FHzxiJTZRf

— Dylan Lewis-Creser • ???? + Cheguei Aqui ?? (@CreserDylan) February 11, 2021
It is worth noting that James Newman has written numerous songs for many artists over the years. Even if he was working on a Eurovision entry for 2021, he will no doubt also be writing other songs for other performers at the same time. However, there is no performer currently listed for "Afraid Of Nothing".
For now, fans will have to continue waiting for any official announcements from the BBC about Eurovision 2021.
RuPaul's Drag Race UK pays homage to Eurovision
Despite the lack of information from the BBC, fans were still able to enjoy the Eurovision-themed episode of RuPaul's Drag Race UK.
Before we go any further, be warned that this post contains spoilers about things that occur in this Eurovision-themed episode. So if you haven't watched it yet, then proceed with caution!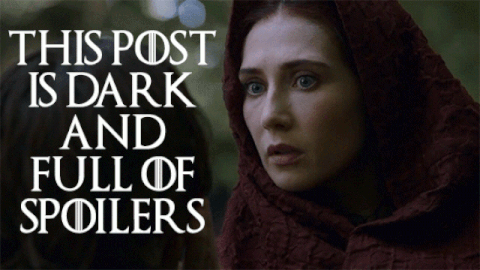 ?? We are GAGGED! The queens of @dragraceukbbc will pay homage to #Eurovision on February 11.

? Two groups will battle in The RuRuvision Song Contest.

? Here's hoping @TiaKofi — a true blue ESC fan — shows 'em how it's done!

?? – @JonathanVautrey https://t.co/TJbxFIMnQz

— wiwibloggs (@wiwibloggs) January 27, 2021
The start of this episode of RuPaul's Drag Race UK was a bit different to regular ones. After finishing last week's challenge, the queens were told that filming had to be stopped immediately due to the Covid-19 pandemic. The first few episodes were filmed at the start of 2020, but the lockdown imposed in the UK in March last year stopped 'non-essential' TV production at that time.
Thankfully, production resumed seven months later and the queens were able to come back and take on their Eurovision challenge.
Sadly, one of the remaining contestants – Veronica Green – tested positive for coronavirus during the break and was forced to retire from the competition. In her place, Joe Black was brought back to the competition, having previously been eliminated during the first episode.
Joe joins the other seven remaining contestants – A'Whora, Bimini Bon-Boulash, Ellie Diamond, Lawrance Chaney, Sister Sister, Tayce and Tia Kofi.
Maxi challenge
Eurovision + RuPaul's Drag Race UK = The RuRuvision Song Contest.
That's the name that was given to the maxi challenge of this week's episode. The eight queens were split into two groups and competed as rival girl-groups in a Europop battle. The groups were as follows:
| | |
| --- | --- |
| Banana Drama | United King Dolls |
| Joe Black | Lawrence Chaney |
| Tia Kofi | Bimini Bon-Boulash |
| Sister Sister | Tayce |
| Ellie Diamond | A'Whora |
The two groups were tasked with performing the same song, titled "UK Hun". Each queen had to write their own lyrics for their personal verse in the song, as well as styling a pop-girl look and working together for their choreography.
This is similar to one of the challenges from the first season of RuPaul's Drag Race UK, where two groups were tasked with performing their version of "Break Up (Bye Bye)". Proving to be popular outside of the show, the song went on to peak at number 35 on the UK singles chart and launched the winning group, the Frock Destroyers, into the limelight.
British recording artist MNEK was on hand to help the queens record their solo verses. He then joined RuPaul, Michelle Visage and the United Kingdom's Eurovision commentator Graham Norton on the judging panel.
In a similar fashion to Eurovision, each group was introduced with a postcard that Graham Norton commentated over.
The RuRuVision postcards.?#Eurovision #100DaysToEurovision #DragRaceUK pic.twitter.com/bMTyH4Zsmq

— wiwibloggs (@wiwibloggs) February 11, 2021
Runway and Lip-Sync
Category is…Day at the beach.
Sadly, there wasn't a Eurovision-themed runway, so we weren't able to see each queen pay their own homage to a Eurovision icon of their choice. Canada's Rita Baga remains the only contestant to bring a Eurovision costume to the RuPaul's Drag Race runway.
There was also no Eurovision-themed lip-sync for your life. At the end of each episode, the bottom two queens have to do one final lip-sync performance in order to save themselves from elimination. Many fans had hoped that the queens would perform a past Eurovision entry. Sadly, those hopes were dashed and we will have to wait a little longer before that potentially happens.
Much like the BBC are doing with their info about Eurovision 2021, we'll remain tight lipped about the specific results of this week's episode.
Were you hoping for a Eurovision announcement to tie in with the RuRuvision Song Contest? Do you want to see more Eurovision related challenges on RuPaul's Drag Race? Let us know in the comments below!