The world's most-read independent Eurovision web site, wiwibloggs offers expert commentary and incisive analysis on all aspects of the Eurovision Song Contest, cutting across music, popular culture, history and politics. The blog has been cited by international media in countries including Denmark, Ireland, Romania, Russia, Serbia, Sweden, the United Kingdom and the United States. To request an interview please e-mail wiwi.bloggs [at] gmail [dot] com.
Selected Press Coverage
The Real Stars of the Eurovision Song Contest on the Competition Behind the New Netflix Comedy
TIME
June 26, 2020
Glitter, Strobe Lights and the Dream of a Unified Europe
New York Times
May 5, 2018
Eurovision 2018 : la crise migratoire et #metoo s'invitent au sein du glamour et des paillettes
Le Monde
May 10, 2018
What's wrong with Ireland at Eurovision?

The Nicky Byrne Show (RTÉ 2FM)
May 26, 2017
Eurovision 2017: UK gets excuses in early but is tipped to avoid nul points
The Guardian
May 13, 2017
He's already settled the Eurovision final
Aftenposten (Norway)
May 13, 2017
Will Ireland qualify for the Eurovision final?
Morning Ireland, RTÉ Radio 1
May 11, 2017
Is Eurovision a political minefield?
Morning Ireland, RTÉ Radio 1
April 11, 2017
Eurovision 2017: Julia Samoylova, Russian-Ukraine politics, show preparations
UATV (Ukraine)
April 4, 2017
Ukraine-Russia tensions at Eurovision 2017 (from 3:45:26)
BBC Radio 5, Up All Night
March 25, 2017
Ukraine bans Russia's Eurovision singer (from 18:00)
BBC Radio 4, Front Row
March 24, 2017
"Why I Love Eurovision, and Why You Should Too"
New York Times
May 13, 2016
Nicky Byrne flying flag for Ireland in Eurovision Song Contest
RTÉ News
May 12, 2016
'Non-political' Eurovision c
ontest caught in diplomatic crosshairs, again
France 24
May 17, 2016
"Germany needs to step back and look inside of itself"
NDR
May 15, 2016
Can Nicky Byrne take Ireland to the Eurovision final?
Morning Ireland, RTÉ Radio 1
May 12, 2016
Can Eurovision crack the U.S.?
Monocle 24 Radio
May 11, 2016
Interview with William Lee Adams: Queer Radio Brisbane
Brisbane 4ZZZ radio
May 6, 2016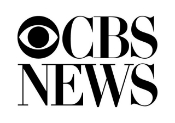 "A diplomatic dance at the Eurovision Song Contest"
CBS News Morning Show
May 23, 2015
Eurovision Song Contest Turns 60
ABC Radio (Australia)
May 17, 2015
"An Austrian Drag Queen Wins Eurovision"
New Yorker
May 12, 2014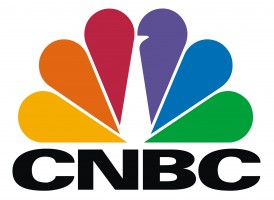 "The Ukraine-Russia tension behind Eurovision"
CNBC
May 12, 2014

"Winner Takes It All?"
Newsweek
May 9, 2014
"Eurovision Showdown: Russia and Ukraine Face the Music"
CNN
May 9, 2014
"Hamster Wheels, Sequins and, Yes, a Lot of Singing"
New York Times
May 9, 2014
"Högsäsong för Eurovisions amerikanska bloggstjärna" (High season for Eurovision's American blog star)
City Malmö (Sweden)
May 6, 2014
"Pasaulio žurnalistai apie Vilija Mataciunaite Eurovizijoje" (World Journalists diagnose Vilija Mataciunaite: Upsetting costumes and scenes of choas)
15min.lt (Lithuania)
May 7, 2014
"The Tolmachevy Sisters: How will Europe greet them?"
Russia One (from 29:50, in Russian)
May 1, 2014
"English blogger: Denmark is actually cool"
Jyllands-Posten (Denmark)
September 3, 2013

"Unhinged Melodies"
Financial Times Weekend Magazine
May 17, 2013

"Eurovision 2012: The Babushki Make It Into the Final"
National Public Radio (United States)
May 5, 2012
"Why is Eurovision so popular?"
Connect the World, CNN International
May 13, 2011

"Eurovision 2010: The Continent's a Stage"
National Public Radio
May 28, 2010