Eurovision may have entered its low season, but there is still time for some high drama. Hold on to your tea, because Salvador Sobral is about to spill some of his.
For his first appearance on Spanish TV, the Eurovision 2017 winner appeared on Spain's most watched late-night TV show "El Hormiguero". As ever, Salvador discussed Eurovision openly and without any filters. From Netta's victory this year to his memories of his time in Kyiv, he shared his true thoughts and feelings rather than the words from a PR machine.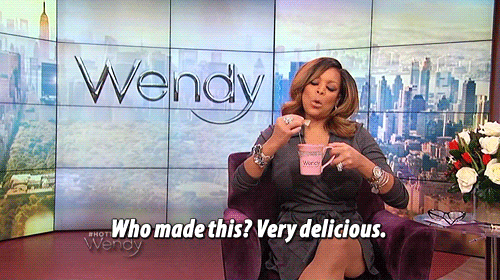 "Music in Eurovision is just a small detail of the show"
And that's how you land in a different country!
In May he shared his feeling that nothing had changed about the contest following his momentous win. Last week he was asked about his thoughts once more and said music is not the centrepiece of the song contest.
"[Eurovision] is an entertainment show, an audiovisual one rather than a musical one. Music is not really important there. It's a small detail of the show."
He echoed his earlier sentiments about Netta's winning song "Toy".
"Indifference. It doesn't move you. Songs that go by and don't say anything. Don't think I will buy her CD."
When talking about his experience at Eurovision, he told the audience how fame affected him and his surprise over the security infrastructure.
"[Hours after winning Eurovision] your body is asleep — it doesn't understand anything. I remember having four bodyguards following me all the time. One of them remained at our hotel room door and when I woke up, he was still there. I don't know what they were thinking, that terrorists would kill the Eurovision winner? They don't even know who they are, but well, now with Israel, you never know…"
"[Arriving in Lisbon] was rough. Wasn't easy. Was too much. I left Lisbon with only 50 people attending my concerts and when I came back millions were waiting for me. It was all of the sudden.  
But Salvador also recognised the many positive ways Eurovision has impacted him.
Sobral on the 'Late Motiv Night Show'
'El Hormiguero' wasn't the only late night talk show he attended. He also boosted his visibility on Spain's beloved — and humourous — Buenafuente's show.
From his stay in Andalucía to Spain's recent change of government to his feelings about Airbnb and Uber, Sobral has plenty of words.
"I find Airbnb and Uber horrible — and the  —censored – mother that gave birth to them. Throwing people out of their typical neighbourhood and putting 'guiris' (a pejorative for tourists) there instead. It's serious."
Salvador says he is filled with happiness and gratitude following his successful heart transplant. As he explains: "I feel like a 1 year old, instead of 28".
Sobral's Spain Tour
Salvador Sobral is about to start his "Excuse Me Tour" around Spain, joined by his rock-electronic band Alexander Search. From north to south, west to east, the whole nation will be covered.
Check below if he's coming to a town near you.
More venues to be announced soon
What do you think about Salvador Sobral's thoughts on Eurovision? How much do you agree or disagree with him? Tell us in the comment section below!