Wiwibloggs continues our new series in which we are taking a look at all of the countries currently participating in the Eurovision Song Contest and why we love them. Today we're popping over to one of the powerhouses of the competition, Italy.
Italy is one of the most beloved Eurovision countries, especially after their long-awaited return in 2011. Most fans are counting the days until Italy is finally crowned a winner — and it's no wonder, as they constantly wow us with amazing songs that deserve all the best. Here are 10 reasons why we love Italy at the Eurovision Song Contest.
1. The evergreens
Italy is a canon when it comes to music, but they're particularly good at selecting songs that go on to have a life after Eurovision. Songs like "Non ho l'età", "Fiumi di parole" and "Gente di mare" are still favourites around the world. But nothing says evergreen like Italy's 1958 entry, "Nel blu dipinto di blu (Volare)", performed by the great Domenico Modugno. That song may not have won Eurovision, but it certainly won over the entire world. It reached No.1 in the United States and became the first Eurovision song to nab itself a Grammy. Even 60 years later, we all know and love "Volare". Vooooooolareeeee… ooooooh!!!
2. Never has a country been more welcomed back after a hiatus
After the duo Jalisse performed fan favourite "Fiumi di parole" in 1997, Italy decided to step back and take a break from Eurovision. Fans were heartbroken and eagerly awaited Italy's return, which was probably "just around the corner". But no, Italy didn't make a comeback until 14 loooong years later, when Raphael Gualazzi showed up in Düsseldorf with his jazz hit "Madness of Love". The joy! The love! Italy was back! Europe welcomed them with a solid second placing and Italy decided that the hiatus had been long enough and Eurovision was given another chance. Grazie!
3. Romina Power and Al Bano
Italy's most successful husband and wife duo had their fair share of Eurovision glory with the songs "We'll live it all again (Noi lo rivivremo di nuovo)" in 1976 and again in 1985 with "Magic, oh magic". America may have had Sonny and Cher, but Europe had Romina Power and Al Bano. They enjoyed decades of success performing together, but unfortunately, the couple announced their separation in 1999. Al Bano had one more jab at Eurovision when he accompanied Switzerland's Jane Bogeart on stage in Stockholm in 2000 with the song "La Vita Cosé".
4. Toto Cutugno's epic hair dye fail in Zagreb
Italy won the 1990 contest with a bang, when Toto Cutugno begged for a united Europe, dressed entirely in white. The atmosphere in the green room must have been boiling with excitement, and darling Toto probably was sweating… a lot. When it was time to go on stage and reprise his winning song, it was clear that not only was he trying to beat the aging process with black hair dye, but it wasn't a quality product. His white outfit started to resemble a Jackson Pollock painting, with black marks scattered across his shoulders and collar. But this didn't ruin the contest victory for him, and decades on, Toto has ditched the crappy box dye for a natural silver fox look.
5. Their sometimes "too cool for school" approach to the contest
When it comes to Eurovision, everyone is in it to win it, and most countries do not even try to conceal the fact that they dream of hosting Eurovision at some point. But then there is Italy. They're like the cool kid in class, who sits in the back, dressed in a leather jacket with sunglasses and claims to not be interested in such trivial things as winning one lousy contest — despite acing it time and time again. Unlike the A-student who is dying to be number one (Sweden), the B+ student who is almost there but doesn't quite live up to the standards (Russia) and the former A+ student, since gone rogue but now wants to redeem themself (Ireland). Pfff, like, whatever dude! But secretly, the cool kid longs to be in the spotlight and embrace the glory that is winning Eurovision. We get you, Italy. We're on to you. And we love you so much. Your time WILL come and that day will definitely go down in history as the day that Europe cried tears of joy.
6. The iconic Sanremo Music Festival
This Italian song festival was the model that the original Eurovision idea was based on. It has been around since 1951, and has given Italy many of their greatest performers, including Domenico Modugno himself. However, winning Sanremo does not automatically mean that Eurovision is the next step — the winner has the right to refuse. Sanremo has never been considered to be a Eurovision national final in any sense, and most acts enter for the honour of competing at Sanremo, not Eurovision. However, many of Italy's contestants have come straight from the Sanremo stage, such as Francesco Gabbani and Meta & Moro, and fans eagerly tune in to the festival every year, to see who might represent Italy in Eurovision.

7. The men they've given us through the years
Not even gonna go there full on, people! Just a quick shout out to Luca Barbarossa, Umberto Tozzi, Rav, Francesco, Meta & Moro, just to name a few…
8. And the women
Gigliola, Mia Martini, Emma Marone, Nina Zilli, Romina Power… The list of Italian goddesses goes on and on!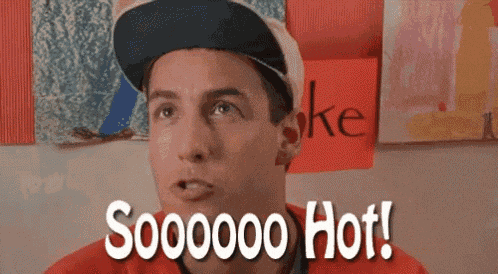 9. They are constantly a fan favourite
After their return, Italy has always created a buzz, but never as much as in 2015, when Il Volo almost had it locked down when they won the televote and nabbed a third-place finish. And in 2017, the gorilla-loving guru Francesco Gabbani was the Eurovision sweetheart, and almost every man, woman and child was chanting "Namaste…. ALÉ!" across the globe. That's how you write a song.
10. Il Volo's grand amore
There was a time when people claimed that operatic pop did not belong in Eurovision unless it was some sort of novelty act. But then Italy gave us Piero, Gianluca and Ignacio. The Il Volo boys proved to Europe that this genre of music did not only belong in Eurovision, it could also just go ahead and win the whole damn thing! Almost. As soon as they uttered the very first words of  "Grande amore", we were hooked for life. This song and those guys are the ultimate reason why we love Italy so damn much in Eurovision Song Contest!
What do you love about Italy at Eurovision? Share the love in the comments section below!