Goodbye Eurovision 2018 and hello PED! We're all going through the same thing, aren't we? But fear not, because there is plenty left to gather from this year's amazing contest! Like this list where an Icelandic housewife picks her five hottest guys of Eurovision 2018. It originally started as an inside joke on Team Wiwi, but it accidentally became an annual part of wiwibloggs' PED healing program that consumes our lives in the weeks after Eurovision.

This year saw the highest number of male vocalists in a long time. Fourteen solo artists, two all-male groups and two mixed groups. A buffet of delicacies! And yes, I am aware that I might be slightly objectifying those talented and fine men and for that I am truly sorry. I hereby solemnly swear to behave like a picture perfect all-round lady for the rest of year… right after I finish the Icelandic Housewife's countdown of the top five hottest guys of Eurovision 2018
5. Cesár Sampson – Austria
Damn, boy! Just… damn. He's got it all, this one. The charisma, the voice, the looks… you name it, Cesár has got it. All that running through the forests of Austria sure paid off when he raised his voice in Lisbon. He looked fit and ready to set the house and two continents on fire. And to be so nice and down to earth alongside with it?
That's just the BIG and juicy icing on the beautiful and gourmet Sachertorte that is Cesár Sampson. One smile from this lovely man and you could actually hear the population of Europe and Australia swoon in sync. I for one had a brief Victorian moment of feeling just a little bit faint. Dude, love you!
4. Fabrizio Moro – Italy
It was not a difficult decision to place Fabrizio on the top-five list. The man practically oozes raw sex appeal! Not to mention how hot he is when he sings. When he storms around the stage, with that raspy and powerful voice, giving the evil forces of the world a good piece of his mind, looking all angry, emotional, passionate and Italian. All at the same time. Wow.
Oh, and I also might have a teeny tiny thing for Italian men, which may or may not have clouded my judgement on several occasions in the past. However, Fabrizio is more than welcome to cloud it any day of the week. The clouds are his to bring. He's allowed to bring a hurricane. He is so hot that he is even making me use lousy word puns here!
3. Rasmussen – Denmark
Being a born and bred daughter of the North, this one was written in the stars. It was clear from the very beginning that Rasmussen would make a huge impact on this list. The man is simply too dreamy for his own good. I've always found it very appealing when someone is true to himself, no matter the circumstances, and Rasmussen definitely knows who he is and where he wants to go in life.
No complications. No drama. Just an extremely alluring and masculine man with luscious beard and striking blue eyes, who seems ready to fight the battle till the end…… or not. Higher ground and all that. "Exactly how much does this woman like the Viking type?" one might ask. My answer: "There isn't a big enough measuring unit in the world to give a decisive answer to that one. I really, really, reeeeeeaaaallyyyy like that type!" Thank the gods for Rasmussen.
2. Eugent Bushpepa – Albania
Hey, remember when Albania decided to not send a screaming diva to Eurovision, but instead offered us this magnificent example of fine Albanian craftsmanship? I do and I just want say: falënderim for the wonderful Eugent Bushpepa! The Chinese totally missed out big time by blurring him and his amazing performance! This alluring rocker is a wonderful gift that just keeps on giving. He has it all and he has it in abundance, y'all!
Rough and manly, yet so gentle and caring. He's definitely more than worthy of a being in the top-five list, and he actually was the first one to make it to the list and he has safely kept his spot since December 23rd, somewhere around 22:46 (in Icelandic time) last year. That was a very merry Christmas to me indeed. Raise your hand if you deep down wish that he was singing "Mall" to you and you alone. Oh, in another life perhaps, but a girl can dream and sigh and smile like a buffoon. At least every now and then, right? 
1.  Ermal Meta – Italy
Last year's list placed the magnificent Francesco Gabbani on the top, and rightfully so. But that was also because Ermal Meta didn't win Sanremo last year, so he didn't count on that list. But now he does. Happy day and joyous singing!
So, maybe you're wondering what it is exactly that makes Ermal Meta the hottest and sexiest man in the world and possible on the entire planet in my humble opinion. I'll tell you. Everything! To me, he has pretty much everything going for him. I can't put my finger on just one thing in particular. I could write another separate post just praising how fine Ermal Meta is in every aspect (I won't though, don't worry!).
From the moment I first discovered his existence in last year's Sanremo, my heart was his. And will be for all eternity. There aren't enough adjectives in English language to emphasize this, so I'm going to stop before I get slapped with a cyber restraining order from him. But I can't help it, he is just so damn hot. Hashtag sorrynotsorry.
VERY honourable mentions (because this time it was needed, y'all!).
Mladen Lucic – Serbia
Tall, dark, handsome and Slavic. I'm done here….
Vlado Mihailov – Bulgaria
Nice, lovely, funny, polite and good looking. Qualities that I didn't think was possible to combine in one and the same man… but then I met Vlado!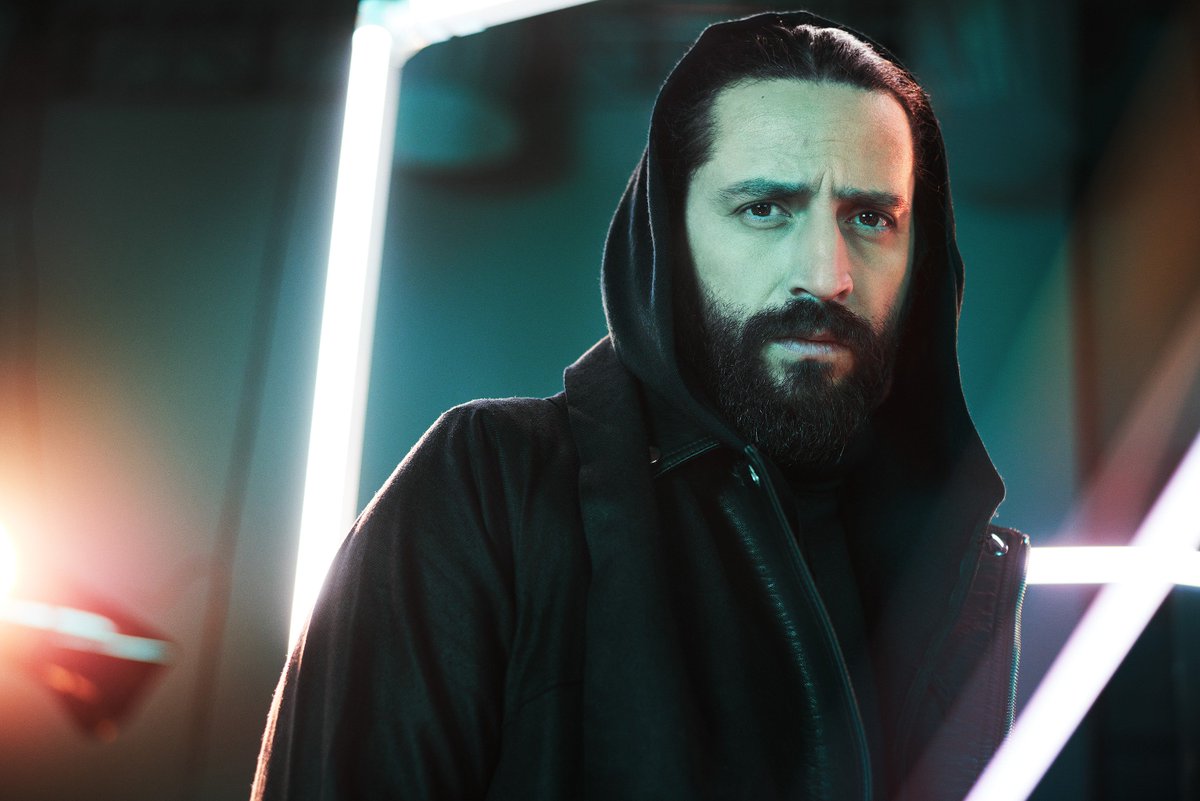 The men of Iriao – Georgia
All so sweet, good looking and down to earth. And those voices! Swoon!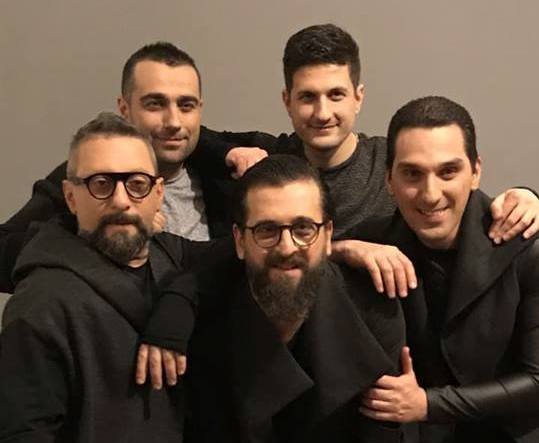 Sevak Kaneghyan – Armenia
One delicious hunk of a man, who was even able to pull off a faux muscle vest. Say no more.
Waylon – Netherlands
The bad boy syndrome strikes again. I'm way too predictable sometimes….
What do you think? Do you agree with our Icelandic housewife? Who were your favourites? Share your thoughts in the comments below!