It was only three days ago when RTVE revealed that it had received 336 songs for Eurovision 2019. But the final total is not even close. The Spanish broadcaster has today confirmed that more than 1000 entries have been received for the upcoming Gala Eurovisión.
The broadcaster shared the news on social media and provided more information on its website.
#Eurotemazo: termina el plazo de envío de candidaturas con más de 1.000 propuestas recibidas https://t.co/iiuM13WVN2 pic.twitter.com/KGarxzrY2p

— eurovision_rtve (@eurovision_tve) November 16, 2018
The tally for 2019 is more than 800 songs up from last year! The broadcaster received a total avalanche of last-minute submissions before the process closed on November 15.
Among them could be the #Eurotemazo that Spain is looking for! Being one step closer to Tel Aviv 2019, producers at both TVE and Gestmusic will now cut the list to just 20 entries and pair the resulting hits with the 16 artists of OT 2018. ¡Vamos allá!
Up to 953 songs sent online
As seen from the increase on last year's submissions, this year's response has been really positive, demonstrating an increasing interest in Spain's Eurovision act for 2019.
A total of 953 songs have been sent through the online form that RTVE set up, guaranteeing that any author could participate in the song submission process. But parallel to this, the Spanish broadcaster — together with show producers Gestmusic — have also invited select songwriters, resulting in over one hundred more entries.
So around 1050 songs were received in the 15-day song submission period for Spain. Multiply this by three minutes per average entry, that's a total of 3,159 minutes of songs or about 52 hours of music!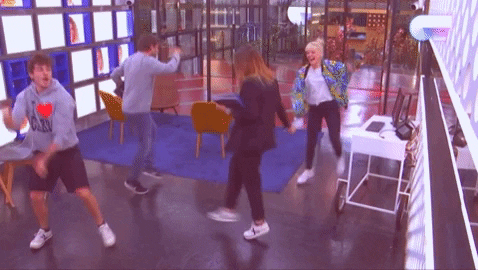 As RTVE also revealed earlier this week, pop songs and over-the-top ballads compound the majority of the songs sent. Heavy metal, 'trap' and Latin rhythms are rarer — but definitely present — in the submissions.
What's next?
From the 1000 or so entries received, only 20 will be finally paired with the 16 contestants of OT 2018, including those who have already been eliminated from the show. Ten songs will come from the submitted online and ten more from the internal selection. In all cases, authors could name their preferred contestant to sing their song, but this is not binding.
The 16 OT contestants will record demos of their potential Eurovision songs and they'll be made available online. Then it's up to the audience to vote for their favourites, with the top three going straight to the Eurovision Gala. Up to seven more will make the final cut, as selected by a professional jury. This will form a total of ten songs that will battle it out in the Eurovision Gala to be Spain's choice for Tel Aviv.
Ruth Lorenzo and Emma Sandström among the songwriters for Spain
The Eurovision 2014 singer broke the news on the OT companion Chat show: Ruth Lorenzo has written a song for one of the contestants. But not any contestant. As she explicitly stated during the Gala, Famous is her ultimate favourite. So in all fans' minds, we wonder: could Famous fight to represent Spain with a song from Ruth Lorenzo?
*Spain pounding the alarm in 3, 2, 1…*
Writing again for Spain is "Lo malo" author Brisa Fenoy. Following the brutal success of Aitana and Ana Guerra's fiery duet with her song, Brisa Fenoy is hey-baby also coming back. But she hasn't just submitted one song, or two… but multiple entries.
As Formula TV — Spain's leading site devoted to television — reports, Brisa Fenoy has been working crafting some songs for Eurovision. "The songs I'm preparing for Eurovision are with a message, critical thinking at full mode and mainstream", says Brisa. "Pop with content."
Emma Sandström, who caught many fans' eyes during her participation in 2017's Finnish selection – has turned on to songwriting… for Spain's Eurovision. As she vlogs – "The song is gonna be in Spanish and I'm gonna sing the demo. Imagine Shakira meets Jennifer Lopez meets a little Avicii meets Spain and imagine also kind of a Eurovision-slash-football-arena. Just an arena, anyway, and dancing!"
Reportedly earlier this week, OT 2017 contestant Cepeda with David Santisteban teamed up to write a number with one man in mind: Famous!
That's quite a number of submissions! What sort of songs do you want to hear in the Eurovision Gala? Which of the OT 2018 acts would you like to see represent Spain in Tel Aviv? Tell us in the comment section below!