While the continent waits for RTVE to announce how they'll decide their Eurovision 2017 act, Spanish Eurofans have already made their wishes clear: they want Ruth Lorenzo back.
On Monday, just weeks after Ruth publicly shared her willingness to represent Spain in the contest, eurovision-spain revealed that the "Dancing In The Rain" singer had slayed "La Elección Interna 2017" — easily the biggest fan poll in the country.
LA ELECCION INTERNA 2017
Launched in the summer of 2009, the poll assesses who Spanish readers want to represent the Iberian nation at Eurovision.
Following their motto Nos Gusta Eurovisión (We like Eurovision), the web site pours a lot of time and energy into their internal selection process. Their spirit is making Kyiv feel just a little bit closer already!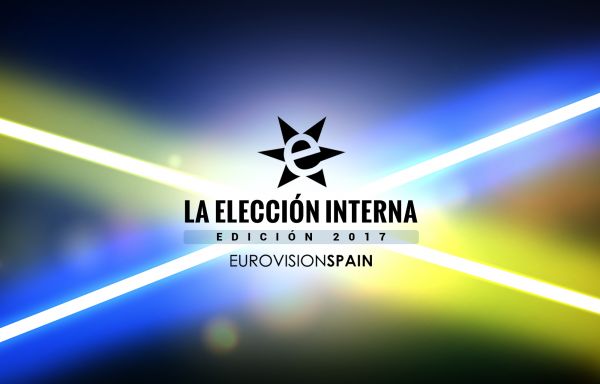 The list of voting options was determined by a jury of musical and television professionals coming from TVE, 20 Minutos, Bluper, El Español, Kiss FM, La Información, Onda Cero, RTVG, Vanitatis, Vavel and Your Way Magazine. Joining that superb jury, there's also a panel of experts formed by colleagues of national and international Eurovision sites and members of the official fans clubs OGAE and AEV.
The result was an extraordinary list of 100 artists for La Elección Interna.
After five intense qualifying rounds — in which candidates had to survive some head-to-head battles — organisers determined the final 12. The following list shows the results of the final poll. Every user had to vote for 10 of the 12 candidates with 1p (least favourite), 2p, 3p, 4p, 5p, 6p, 7p, 8p, 10p and 12p (their favourite).
GRAND FINAL RESULTS
1. RUTH LORENZO – 5,002 votes
2. ÁLVARO SOLER – 4,038 votes
3. PASTORA SOLER – 3,057 votes
4. ROKO – 3,044 votes
5. PABLO LÓPEZ – 2,859 votes
6. ANGY – 2,810 votes
7. RAÚL GÓMEZ – 2,786 votes
8. PABLO ALBORÁN – 2,648 votes
9. DIANA NAVARRO – 2,537 votes
10. MARÍA VILLALÓN –  2,391 votes
11. MAIKA BARBERO – 2,371 votes
12. INDIA MARTÍNEZ – 2,359 votes
You can check full results and the complete top 100 here.
With 5,002 votes, Ruth Lorenzo won the day and smashed the web site's record for most votes ever received.
Ruth is currently riding a wave of momentum and extended hype. After vowing to keep her word and sing for Spain in Ukraine, she's announced details of an upcoming album and a new tour. She's very flexible about Eurovision.
As she told eurovision-spain: "I'm at TVE's complete disposal. I would bet on a blasting rock vibe song."
She also admitted she has no other conditions besides time and respecting her style.
Los eurofans apoyan masivamente el regreso de @RuthLorenzo1 a #NosGustaEurovision en 2017 https://t.co/usFmERjeKL pic.twitter.com/pRmV46D0LG

— eurovision-spain.com (@eurospaincom) October 9, 2016
Joining the Murcian songstress on the podium is Álvaro Soler, who finished second with 4,038 votes.
Of all the candidates, he's the favourite male option. Readers probably respect his contemporary sound with its unique southern vibe, but also his extraordinary international success.
Since 2010, no men have sung for Spain in the contest. And, following results of this poll, it does seem that readers want to see a male essence slaying the stage. This voice seems to belong Álvaro Soler, as he earned 1,179 more votes than Pablo López, the closest male artist. Even though he's open to singing at Eurovision, he's equally keen to compose for someone else — suggesting he will make an appearance in some capacity in the future.
.@asolermusic, plata en La Elección Interna 2017 y voz masculina favorita de los lectores para #NosGustaEurovision https://t.co/usFmERjeKL pic.twitter.com/asMlb9B7QK

— eurovision-spain.com (@eurospaincom) October 9, 2016
Just when you thought you've seen it all… pound the alarm!
Pastora Soler came third with 3,057 votes. Her stunning performance in Baku brought Spain back to the Top 10 for the 10th time, and that clearly left a sweet taste in the mouth of Spanish Eurofans. Despite becoming a mother and putting her musical career on hiatus, fans want her to return to the Eurovision stage and claim her crown!
Completing top 5 are Roko (winner of La Elección Interna 2014) with 3,044 votes and Pablo López (winner of La Elección Interna 2016) with 2,859 votes.
What do you think about the "La Elección Interna" poll results? Are they missing any artists who you just love? Share your thoughts in the comments section below!