Now that all 40 Eurovision 2015 songs have been revealed, it's time for Eurovision fanatics to debate their favourites and weigh up their chances of success. Naturally not everyone is going to agree with you, and you'll experience a range of emotions from anger to sadness to ecstasy. So, in honour of the roller coaster you're about to ride, here's a preview of what's coming…
How Eurovision fanatics react
1. When you realize that one of your favorite countries has sent a terrible song, you get dramatic:
2. But then one country decides to revamp its song and becomes wonderful:
3. Nothing can stop you when your jam comes on (seriously, it gets cray):
4. Of course, you will encounter a lot of opinions (many which you do not like), so sometimes you need a break: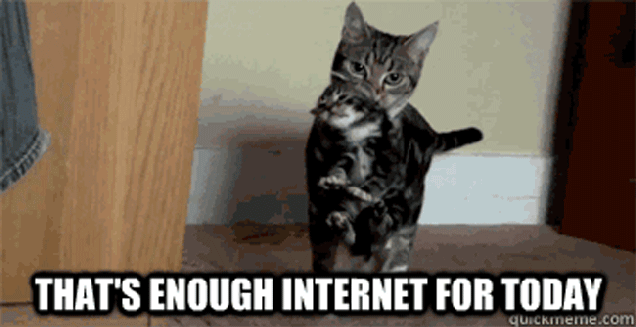 5. But you learn to overcome the haters and love your favorite songs no matter what…
6. But sometimes you defend your favorite song a little too dramatically…
7. However, you are more and more excited because Eurovision is just two months away:
 See more of our Eurovision lists here.