Foreign songwriters – that is, composers or producers creating entries for countries other than their own – have an increasingly important presence at the Eurovision Song Contest.
At the 2001 contest, not one single entry was written with the involvement of foreign songwriters. This year, however, seventeen songs have been written with help from abroad, depleting the figure of 100% home-grown entries to just 56%. This is happening because broadcasters are more frequently resorting to established international songwriters to produce their entries, and countries such as the UK, Germany and Switzerland are promoting songwriting camps, where creatives from Europe and beyond come together to conjure up potential entries for their national finals.
We're going to take a look at which countries have opted for a non-native composition at Eurovision 2019 and, after discussing the pros and cons around the topic of foreign songwriters, we'll ask you to tell us whether you think "That's How You Write A Song" or if that's "When the Music Dies".
The statistics
Locally composed
Locally produced songs still reign supreme in 2019, with 24 entries (56%) being written and produced exclusively on home soil. The countries that kept it local are: Albania, Armenia, Austria, Australia, Belgium, Czech Republic, Finland, France, Georgia, Hungary, Iceland, Israel, Italy, Latvia, Montenegro, North Macedonia, Norway, Poland, Portugal, Romania, Slovenia, Spain and Sweden.
Most of these countries are consistent in giving us locally produced entries, although Georgia, Poland and Spain have a rich history in using foreign songwriters in their entries.
Locally and foreign composed
The second most popular choice was a partnership between local and foreign songwriters, representing 11 entries (29%). Countries that opted for this were: Azerbaijan, Belarus, Croatia, Denmark, Estonia, Germany, Greece, Netherlands, Russia, Serbia, Switzerland and UK.
However, it is worth commenting that artists are sometimes added to the songwriting credits in an attempt to add credibility to the composition, as very well could be the case with some of these entries (some of which would otherwise be solely foreign-produced). Here we find usual international co-operators Azerbaijan, Russia and UK, but also some more surprising countries such as Estonia, Germany, Greece and Switzerland.
Another surprise to see in this list may be the Netherlands' singer-songwriter Duncan Lawrence – although in 2019, as well as 2013 and 2015, the Dutch entry was written in cooperation with a Swede. In fact, 6 of these 11 songs are written with the involvement of specifically Swedish songwriters.
Foreign composed
And finally, 6 entries (15%)  were created entirely outside of their borders. These countries are Cyprus, Ireland, Malta, Moldova, San Marino and Lithuania. All these countries have been known, at least in recent years, to opt for an external production. In this list, Swedish songwriters are involved in the entries of Cyprus, Malta and Moldova.
In addition, three countries are being represented by artists that, in fact, hail from other nations: Estonia's secret Swede, Victor Crone, and San Marino's Turkish delight, Serhat, and Greek-Georgian songstress Tamta, who is repesenting Cyprus. Aditionally, Romania's Ester Peony and Greece's Katerine Duska are both Canadian, although they are both of descent of their respective countries.
So what's the impact of foreign songwriters at Eurovision, and are they changing the contest for the better?
The impact
Diversity
Some would say that having international songwriting teams brings more diversity to the contest. As Europeans continue to spread themselves around the continent and the world becomes more globalised, it seems a natural development, and a more realistic representation of modern-day Europe.
Others would argue this has the opposite effect. Instead of showcasing the unique music industries and songwriting abilities of 41 countries, we're seeing a blend of several countries' combined efforts. For example, if we add these stats together, we discover that nine entries (22%) have been created either partially or wholly by Swedes. What's more, countries such as Russia, Azerbaijan and Cyprus have even been known recruit fully Swedish teams of backing vocalists, dancers and stage directors – sometimes making their entries a purely Swedish product, feat. a foreign singer. Surely one country producing a quarter of all entries is not diversity?
With some countries, we almost never have the opportunity to see an authentic national product. For example, despite Ireland having the highest number of Eurovision-winning songwriters, and the UK possessing the biggest and most successful music industry in the whole of Europe, both countries have only sent songs produced exclusively by Irish or UK nationals on three occasions since 2009. And then there's Azerbaijan, who has only even used a songwriter from within their borders on three occasions. But then again, if it's a good song, it's a good song…
Powerhouses
As we previously mentioned, some countries – specifically, Sweden – have much higher representation at Eurovision nowadays. But this does not just apply to countries, but to specific songwriters as well. For example, the pan-European songwriting team, Symphonix International, have penned seven entries in the past three editions, including this year's Maltese and Azerbaijani entries. Another common songwriting group are the so called 'Dream Team', headed by Russian-Bulgarian Philipp Kirkorov and Greece's Dimitris Kontopoulos. Kirkorov has been involved in seven entries for four different countries, whilst Kontopoulos has penned nine entries for five different countries over the years.
And it's not just songwriting groups, but individual songwriters themselves: iconic Swede Thomas G:son has produced 12 songs for six different countries, and German veteran Ralph Siegel has written no less than 23 Eurovision entries for five different countries. In 2019, British-Canadian songstress Laurell Barker has co-written the entries for Germany, Switzerland and the UK.
One could argue that the power of a few individuals has radicalised the contest into more of a showcase of a few specific songwriters' talent, rather than a celebration of each country's music scene. However, this moves us onto our next question – does using a foreign composer mean a higher quality end product?
Song quality
The obvious reason that a broadcaster would select a foreign composer to write their song – or why it would end up winning a national selection – is simply because it's better. Whilst songwriting talent is something objective, it cannot be denied that songwriters from the likes of Sweden are internationally renowned and annually produce scores of international hits; Azerbaijani songwriters do not. Broadcasters may be thinking "why settle for something mediocre when you could send something outstanding?" – which seems a fair enough thought.
One way we could try to measure the supposed 'quality' of foreign-composed songs would be to analyse their performance on the Eurovision scoreboard. In 2018, five of the top 10 were written with the help of foreign songwriters. However, if we look at the previous year, just one foreign-composed entry made the top 10. This year, the average ranking in the odds (as of 27/03) for entries composed with foreign input is 19.7, whilst for those sending entirely national products it is slightly lower, at 21.9. Concerning the ultimate prize, a third of this decade's Eurovision winners (2010, 2011, 2014) were written with help from foreign composers, and in one case (2011) the song was written exclusively by non-nationals.
The difference in trends from year to year implies that there is no correlation between 'quality' and the involvement of foreign songwriters – they appear to produce neither 'better' nor 'worse' songs.
In the case of aforementioned Eurovision songwriting veterans, the story is varied. For example, Philipp Kirkorov continues his top 10 streak to this day. On the other hand, the golden era for Thomas G:son, Dmitris Kontopoulos and Ralph Siegel appears to be coming to an end – Kontopoulos' most recent attempt with Azerbaijan last year failed to make the final, as is the case with 5/6 of Siegel's attempts since the 2004 introduction the semi-final. In some cases, the use of renowned Eurovision songwriters could be keeping the contest in the past, and in fact producing more dated, 'lower quality' entries.
Genericness
And yes, that is a word. In addition to diversity of nationalities, it is also important to have diversity of music in order to have an entertaining show. How 'generic' a song is is something even harder to measure than its quality, although if we were to name countries that are really "bringing something new" to the contest, those that stand out would most likely be Iceland, Portugal, Australia, Slovenia, Norway, Poland and Malta. Of these, all but Malta were produced without foreign involvement. Similarly, if we were to name seven countries that are doing the opposite, we would probably first think of Lithuania, Moldova, Cyprus, Croatia, Estonia, UK and Switzerland – all of which were created with foreign involvement.
However, being 'generic' is not necessarily a bad thing – Switzerland is currently sitting at third place in the odds to win Eurovision 2019. Many songs that could be labelled as generic or cliché are those loved the most, as well as those that go on to be the most successful both at and long after Eurovision – just look at the success of "Fuego".
Another element that can set a song aside from the rest is its language. Whilst some love to hear a variety of languages at Eurovision, others prefer to hear songs in English so that the lyrics are accessible to all and Europe can understand the intended message. In this case, a foreign-produced song is more likely to be in English: just two of the 13 entries that contain a language other than English in 2019 were written with foreign songwriters (Croatia and Denmark).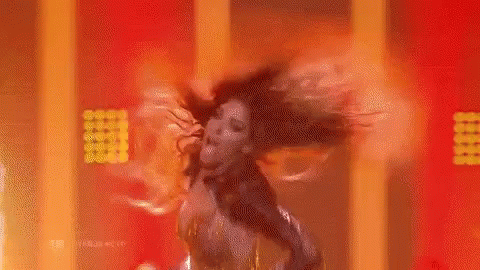 Poll: Are there too many foreign-composed songs at Eurovision?
[crowdsignal poll=10277951]

What do you think? Do you see any differences between locally and foreign produced songs? Do foreign songwriters benefit or harm the contest? Let us know in the comments below!