National finals season may be over, but we know your Eurovision obsession is not. In honor of the selection shows that have now passed, here are 20 more signs you're a Eurovision fanatic, as experienced by our team of correspondents around the world. Don't call us crazy. Just call us fans.
1. You refuse to go out with your friends because the Norwegian semifinal is on.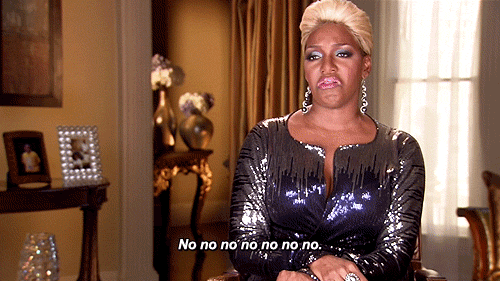 2. You're an expert in all of the time zones across Europe. So when Latvia's Dziesma semi started at 9:25pm Eastern Europe Time, you knew that was only 25 minutes after Sweden's Melodifestivalen semi-final kicked off at 8pm Central European Time. To watch Iceland's Söngvakeppnin 2014, you factored in Greenwich Mean Time.
3. You've mastered the art of having multiple streams playing at once, and know how to maximize space for each of them.
4. You recently had to explain to one of your non-Eurovision friends why this crazy woman was having a meltdown.
5. You survived all 12 weeks of Lithuania's national selection, and you now know that Vilija Mataciunaite isn't a hotel on the Baltic.
6. Your joy that "Miracle" won in Romania is overshadowed by your sadness that "Kui tuuled pöörduvad" lost in Estonia.
7. You get the joke in this photo.
8. On March 15 you woke up in Chisinau and later photographed Cristina Scarlat with her curlers in.
9. You listened to, rated and ordered all 158 of the SRF songs in Switzerland. 
10. You know that this isn't a 1980s talk show, but rather Iceland's national selection.
11. You used 12 different web sites in order to listen to the 15 MGP Finalists because NRK are too incompetent to put clips on their own website and actually do something to encourage people to watch MGP.
13. You signed at least one petition calling for RTP to verify the result that Suzy actually won in Portugal.
14. You wrote the article about Boris Covali's win in Moldova one hour before he lost.
15. You vowed never to watch #melfest again after Helena Paparizou was sent to Andra Chansen, only to gain false confidence once she got to the Final. You then watched as she finished a dismal fourth.
16. You've spent more than a few minutes debating whether the #hashtag is #leschansonsdabord or #eurovisionfrance.
17. You can now say "hello" and "points" in languages including Swedish, Hungarian, Latvian, and Lithuanian.
18. Your heart sank when you realised Italy were going for an internal selection instead of using SanRemo. (But Emma's video helped you get over it).
19. At some point in March your mouth dropped when you learned that Ace Wilder, at right, is 31. That makes her two years older than Sanna Nielsen. 
20. You know that Anggun and Amaury Vassili are not actually ill. They're just watching Destan.
Related Links
You can keep up-to-date on the latest Eurovision news and gossip by following the team on Twitter @wiwibloggs and by liking our Facebook page.